It seem that England is getting a bit wet at the moment, but in Scotland and especially here on Skye we are getting blue sky's and long summer days. Our hostel cat's Hamish and Muck love stalking through the tall grass in the field. We are even sporting a bit of a sun tan!
We recently took a day off the visit the Fairy Pools up near Carbost, the water was so lovely and warm we didn't want to leave. The views from the pool towards the Black Cullins ridge are stunning. We where too busy jumping into the water to take photos so I have borrowed one from http://www.geograph.org.uk to show you, the photo show only one of the many pools you can swim in there.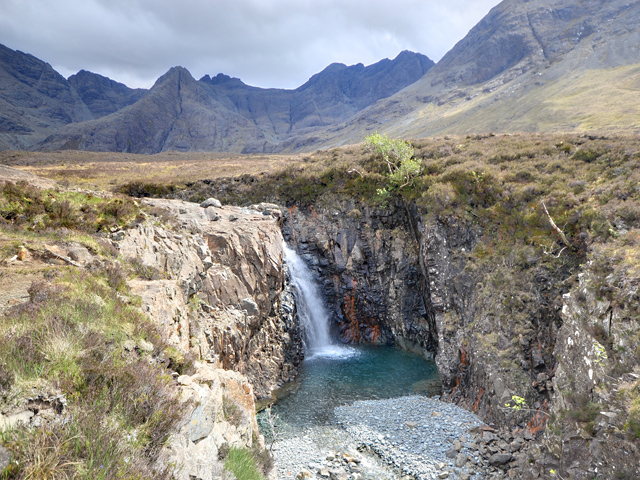 In other news the doctors have moved out of the front half of our building, which means we now have twice the space for parking! *but don't forget we give a 5% discount if you come to the hostel via public transport* Our reception is still round the side of the building.
Hope to see you soon!
Jam